Office of The Deputy Prime Minister Committee
Show me:
Tall buildings sixteenth report of session 2001-02 report and proceedings of the Committee together with minutes of evidence and appendices taken before the Urban Affairs Sub-committee
House of Commons papers 2001-02 482-I
Format:

Corporate Author:

Great Britain Parliament House of Commons Transport, Local Government and the Regions Committee Urban Affairs Sub-committee

Author:

Bennett Andrew F. chairman, Sub-committee

Publisher:

TSO (The Stationery Office)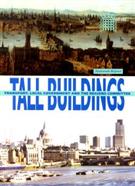 The Committee's report finds that tall buildings have made only a limited contribution to the urban renaissance, and they do not always achieve higher densities than mid or low rise developments. Generally, they have similar advantages and disadvantages to other high density buildings; and are more often about power, prestige, status and aesthetics than efficient development. The inadequacies of the public transport system are found to be of greater importance to the future of London as a global financial centre rather than a shortage of tall buildings for office complexes. The Committee acknowledges that tall buildings can be aesthetically pleasing if well-designed and need to be sensitively located in order to improve the streetscape as well as the skyline. However, there must be a suitable planning framework established in order to avoid repeating the mistakes of the 1960's. Although planning decisions should be made at a local level, local authorities require better guidance on how to assess tall building applications within a clear framework. The report also considers concerns about the organisation and role of English Heritage and the Commission for Architecture and the Built Environment (CABE).