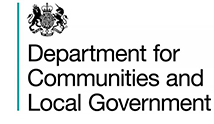 Fire Safety Risk Assessment Guides
Produced by the Department for Communities and Local Government (DCLG), these Fire Safety - Risk Assessment guides are for employers, managers, occupiers and owners concerned with the premises covered by each fire safety guide.
The Fire Safety - Risk Assessment guides do not set prescriptive standards but provide recommendations and benchmarks for you to comply with fire safety laws. They offer guidance on how to carry out a fire risk assessment and identify the general fire precautions you need to have in place within a particular environment.
These fire safety guides are divided into two parts: Part 1 explains what fire risk assessment is and how you might go about it. Fire risk assessment should be the foundation for all the fire precautions in your premises. Part 2 provides further guidance on fire safety precautions. The information is provided for you and others to dip into during your fire risk assessment or when you are reviewing your fire safety precautions. Appendices provide supplementary information.