Maritime & Coastguard Agency (MCA)
The Maritime Coastguard Agency (MCA) implements the government's maritime safety policy in the UK and works to prevent the loss of life on the coast and at sea.
They provide a 24-hour maritime search and rescue service around the UK coast and in the international search and rescue region through HM Coastguard, and inspect and survey ships to ensure that they are meeting UK and international safety rules. They also provide certification to seafarers, register vessels and respond to pollution from shipping and offshore installations. The publications from MCA include record books, health and safety guidance and mandatory documents for all ships.
Explore our Marine Shipping Catalogue

(PDF 2.1Mb).
Browse MCA essentials:
Maritime Seafarers Posters - coming soon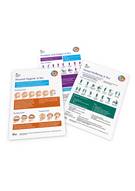 A pack of three A3 posters for displaying onboard ships and vessels. Contains posters on Tiredness and Fatigue at Sea, Mental Wellbeing at Sea and Personal Hygiene at Sea.
Available formats:
Code of Safe Working Practices for Merchant Seafarers (COSWP)
COSWP Consolidated (Amendments 1-5)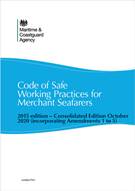 Guidance on improving health and safety on board vessels and articulates how statutory obligations should be fulfilled.
Available formats:
COSWP Consolidated (Amendments 1-2)

Contains essential health and safety information and it must be made available to any seafarer on board the ship who requests it.
Available formats:
COSWP Amendments
Key titles
Wellbeing at sea: A guide for organisations
Wellbeing at sea: A pocket guide for seafarers
Merchant Shipping Notices, Marine Guidance Notes & Marine Information Notes
Ship Captain's Medical Guide: 23rd edition
Being Human in Safety-Critical Organisations
Behaving Safely - A practical guide for risky work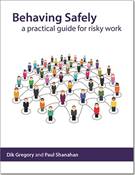 Insights and practical guidance about what makes you safe and what you can do to make things safer as you go about your everyday tasks.
Available formats:
The workboat code: the safety of small workboats and pilot boats a code of practice Edition 2
Applies to small workboats that operate to sea, and to pilot boats of any size operating either at sea or in categorised (i.e. inland) waters.
Available formats:
SOLAS
Record Books