Health and Safety Executive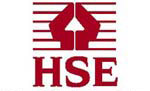 HSE is the national independent watchdog for work-related health, safety and illness. An independent regulator, HSE acts in the public interest to reduce work-related death and serious injury across Great Britain's workplaces.
Bestsellers
Health and Safety Law Poster - What You Need to Know
Accident book BI 510 2018 Edition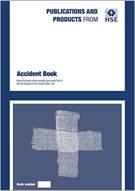 The Accident Book is an essential document for employers and employees, who are required by law to record and report details of specified work-related injuries and incidents.
Available formats:
Other key titles