PPM Library
Online Subscription
Author:

AXELOS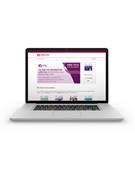 This Project, Programme and Portfolio Management (PPM) annual subscription offers organisation wide or personal access to various titles from the AXELOS PPM range including PRINCE2, MSP, MoP along with other key and supporting titles. Quick and easy online access to this content may provide you or your organisation the principles, processes and techniques to help deliver projects or programmes efficiently.
Currently including:
Managing Successful Projects with PRINCE2

Directing Successful Projects with PRINCE2

Managing Successful Programmes (MSP) 5th Ed

Management of Risk (MoR)

Management of Portfolios (MoP)

Portfolio, Programme & Project Office (P3O)

Management of Value (MoV)

PRINCE2 AGILE

PPM Pocketbook Suite

Integrating PRINCE2

The Executive Guide to Directing Projects: within a PRINCE2 and MSP® Environment

Cyber Resilience Best Practices

Passing the PRINCE2 Examinations

An Introduction to PRINCE2: Managing and Directing Successful Projects

Agile Shift

Agile Project and Service Management: Delivering IT Services using ITIL, PRINCE2 and DSDM

Fundamentals of Benefits Realization

Survival Guide for Business Change Mangers

Survival Guide for Programme Managers

Survival Guide for Senior Responsible Owners
* Prices are per annum; subscriptions will not automatically renew.
* Titles included within our subscription packages may change during your paid subscription period without prior notice. With these changes you may find new e-publications are added or exiting content is updated at no extra cost, these changes may also include the removal of titles which have been withdrawn from the market, you will not be entitled to a refund for any removed e-publications.
* We may from time to time change our subscription fees. Changes will apply to any subsequent renewal or new subscriptions.
This single user access is for use by only one named person. If there are multiple users throughout your team that require access, contact digital@wlt.com or call +44 1603 972984 to get a bespoke quotation
Extent
N/A
Sub. No.
7003364
Size
N/A
Price

£317.00

Format
Online Subscription
Availability

Available to order