OECD
Show me:
OECD handbook on measuring the space economy
Format:

Corporate Author:

Organisation for Economic Co-operation and Development

Publisher:

OECD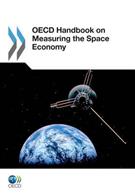 This publication provides a summary of the key methodological issues surrounding indicators and statistics on the space sector and the larger space economy and it meant to be complementary to The Space Economy at a Glance 2011 (ISBN 9789264084643). The first part examines methodological issues including definitions and industrial classification, principal actors in the space economy and data sources. The second part looks at specific types of indicators including inputs into the space economy such as government budgets for space activities and human resources; intensity indicators showing, for example, outputs of the space manufacuring industry and space-based applilctions and derived services; and and indicators measuring socio-economic impacts.
Find similar publications here: