An Executive Guide to Management of Value
Online Subscription
Author:

AXELOS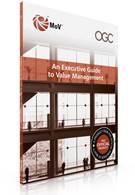 The Execuitive Guide to Management of Value Online Subscription provides clear and unambiguous guidance to value management.
It is the first cross-sector and universally-applicable guidance on how to maximise value in a way that takes account of an organisations' priorities, differing stakeholder needs and, at the same time, the use of resources as efficiently and effectively as possible.
Price quoted below is for single user access. To discuss multi-user access and the packages available, please contact our dedicated digital sales team on: email digital@tso.co.uk ; or telephone: +44 1603 696675.
Alternative formats
Key Features
Meets the requirements of all the markets it addresses (namely the PPM market with information for Senior Management), identifies the attributes, processes, techniques and benefits of value management and encourages the delivery of Value for Money

Applicable generally across all project environments

Compatible with OGC's core portfolio, programme, project and risk management (PPM) guidance.
An Online Subscription gives you access to the latest authoritative text. Functionality includes:
Dynamic content

Easy navigation

Bookmarking

History

Cross-linking between chapters.
Extent
TBC
Sub. No.
7003209
Size
TBC
Price

£9.00

Format
Online Subscription
Frequency
Annual
Availability

Available to order
Find similar publications here: