RESILIA™ Cyber Resilience Best Practices
Cyber Resilience Best Practices provides organizations with a methodology for implementing cyber resilience. It offers a practical approach to cyber resilience, reflecting the need to detect and recover from incidents, and not rely on prevention alone.
It uses the ITIL® framework, which provides a proven approach to the provision of services that align to business outcomes.
The official RESILIA portfolio includes:
RESILIA Cyber Resilience Best Practices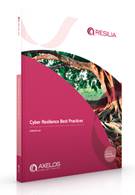 The publication is relevant for any organization using technology to manage information that is critical to its success. It is aimed at managers who are responsible for staff and processes that contribute to the cyber resilience of the organization, whether designing, operating, supporting or acting as the end users of those information systems.
Available formats:
RESILIA Pocketbook: Cyber Resilience Best Practice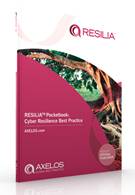 This pocketbook concisely summarizes the core publication (above) emphasizing how it can help organizations to become more effective through cyber resilience best practice.
Available formats:
Whaling for beginners: Book one Breach
Whaling for beginners: Book two Reputations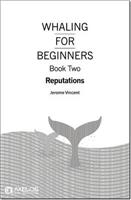 Hackers don't just steal information and money, they destroy reputations too. In a few keystrokes long shadows can fall across careers and organizations. This next book in the series looks at how vulnerable CEOs could be.
Available formats:
Whaling for beginners (pack): Book one and two Breach and Reputations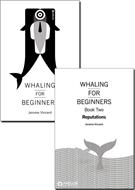 Take advantage of buying both titles in the Whaling for Beginners series with the pack deal saving you over 30% of the RRP.
Available formats: