ITIL® 4 Foundation
What is ITIL 4 Foundation?
ITIL 4 Foundation is step one on a professional's ITIL 4 journey.
ITIL 4 Foundation will help you:
Gain a solid understanding of the guiding principles of ITIL 4
Learn the common language of IT service management
Understand how modern IT and digital service organizations can work more efficiently and effectively
Elevate and future proof your career with a defined progression path
Add value to your organization
Official titles
ITIL Foundation, ITIL 4 edition
ITIL 4 Foundation Revision Guide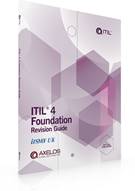 Complements the core manual, with hints and tips to help you revise and pass your exam.
Available formats:
ITIL 4 Master Pack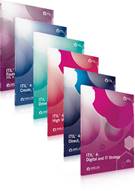 Provides value for money and includes every core title in the ITIL 4 certification scheme.
Available formats: