Official Publications Online

Police Foundation - Roadcraft and Motorcycle Roadcraft
Avaliable in print and online format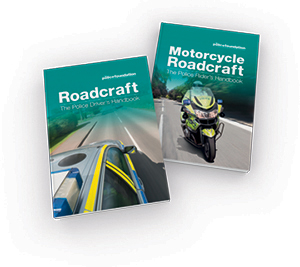 Access the content of Roadcraft and Motorcycle Roadcraft anytime, from anywhere, via print and online formats.
Use the online access in addition to the hard copy manuals to add value to classroom training.
Receive free updates and access to all transport and driving related official legislation as part of the online package.