Whaling for Beginners Book 1 - Breach
Paperback
Language:

English

Format:

paperback

Author:

AXELOS, Jerome Vincent

Publisher:

TSO (The Stationery Office)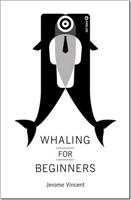 If you're a high-ranking executive in a powerful position you're a 'whale'. Hackers take great pride in 'reeling in the big fish'. They identify the networks and technologies you use. They work out who your contacts are and they plot their attacks precisely. They set out on 'whaling' expeditions with clear objectives and well-honed methods. They're after your data and intellectual property: the secrets of your organization - as well as your own secrets. they have studied the unique breed that is a C-level exec, and they know that many are careless about information security, because they think that security is someone else's responsibility.
'Whaling for Beginners' follows Jim's journey as he realizes just how close to home cyber-attacks can strike and how broad the hackers' ambitions are. As his company's very survival hangs in the balance, it emerges that the ultimate target of the whaling attack is the CFO of his biggest client - and one of his oldest friends. Out of nowhere, hard-won reputations, hundreds of jobs and millions of dollars are all suddenly at risk.
The fictional account is written by Jerome Vincent who has been a script and copy writer for many years and has written widely about corporate technology issues for many of the world's leading multinationals.
Hackers are hunting 'whales' in the boardroom. They attack, steal, and ruin reputations. This fictional story will help you spot the warning signs and make sure you're not the next whale!
Alternative formats
Find similar publications here: