Licensing
In addition to the above improvement Ordnance Survey have introduced a new project based licence called Plan Design Building (PDB) for customers requiring DXF/ DWG data. The existing IBU licence is still on offer but is restricted to a 12 month period of usage.
Internal Business Use (IBU) Licence
The IBU is the existing licence covering purchases of OS large-scale DXF/ DWG data and TSO Edinburgh will continue to offer it to its customers. As a reminder to users here is a brief summary of the existing terms of use:
12 month unlimited use of the DXF/ DWG data. After 12 months from the date of purchase, customers are required to destroy the raw data and re-purchase if they wish to continue to use.
The data can only be archived as a hard copy document. All electronic archiving of map data (even if the data is embedded in a drawing) is prohibited under the terms of this license.
Under IBU the data can not be shared with contractors. It can be passed on to contractors to use on your behalf but only if a separate Contractor's Licence is signed and the data is returned to you when the contractor has finished.
The IBU licence is therefore only suitable for customers that will not need the OS data for longer than 12 months, who will never share the data with contractors and only want to archive the derived drawings as hard copies. For all other customers the PDB option is required.
Plan, Design, Build (PDB) Licence
The PDB Licence has been designed to cater for the needs of customers wishing to use DXF/ DWG data for the lifetime of a specific "project". The PDB allows customers to:
Buy DXF/ DWG data for 12, 18, 24 or 30 months with unlimited use.
Share the data with up to 40 Contractors/Partners.
Archive the raw data for up to 13 years after the license term expires.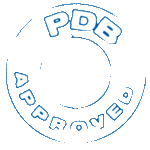 The ability to archive the data is important for legal and regulatory reasons such as professional indemnity insurance.
How to Order
Call our map hotline: +44 (0)333 200 2428
E-mail our map hotline: mapping@tso.co.uk
To register for the Desktop Mapping Service (DTM) please use the above contact details or fax: +44 (0) 333 202 5080 / send details to: Mapping, TSO, PO Box 29, Norwich NR3 1GN