Products and Features
TSO is working with a number of organisations to provide customers with a product range that goes beyond the standard OS large-scale mapping. New features include:
1:1250 and 1:2500 DXF/ DWG data can now be supplied as a polygon (as well as a square or rectangle) thus further reducing areas of redundant data.
Paper plots now also available in full colour.
TIFF data now available for A3 areas.
Themed source data (e.g. buildings, water, woods) allowing colours to be switched on or of as the customer chooses.
Paper plots covering an area with 'Y' axis of more than 350mm will now include an accompanying section of OS 1:50k mapping for overview.
Height Data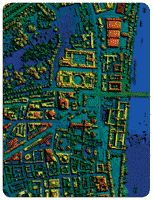 TSO provides instant access to highly accurate LiDAR elevation data and high-resolution aerial photography imagery. Features include:
Download site-centred sections of highly accurate LiDAR elevation data
Download site-centred sections of fully geo-referenced aerial photography data
Download and plot aerial photography prints (A1, A2, A3)
Ideal for use in conjunction with OS 1:1250 scale DXF/ DWG data
Ideal for ascertaining ground levels at an early stage
LiDAR is high accuracy, high resolution elevation data derived from airborne sources. Unlike lower resolution models such as GTOPO30, it is possible to process LiDAR data to produce both Digital Elevation Models (DEM) and Digital Terrain Models (DTM). The main benefit of this is that many existing users prefer to use DEM and DTM interchangeably.
Prices for LiDAR start at £25.00 + vat
HeightMap
HeightMap is a new product from TSO that combines a 200m x 200m section of LiDAR with a corresponding area of Ordnance Survey 1:1250 scale DXF/ DWG data.
TSO introductory price for HeightMap: £62.50 + vat
"The LiDAR spot points are at 1m horizontal and vertical intervals and sweep over the entire OS map. When you select a point and read its 'Z' value (height) it corresponds perfectly to the OS levels…as verified by the benchmark points on the 2D OS map. If viewed using the 'orbit' command a 3D contour type model (albeit with points) gives you an immediate overview of the massing of the structure or landscape. This information to us is very valuable as we can ascertain ground levels at an early stage, assess whether a flood risk assessment should be implemented in certain situations etc. – " Shaun Bowden, On Behalf of George Harwood Ltd.
Product Specification
DEM v DTM – What's the difference?
A Digital Elevation Model (DEM) measures the highest point below a nominal observer hovering over the earth. These datasets therefore include buildings, trees and any other objects that protrude from the earth's surface and are resolvable by the observer.
A Digital Terrain Model (DTM) measures the height of the earth's surface only. The specification of a DEM and DTM is:
Point Grid Density – 1 to 3 metres
Height Accuracy – 15cm to 1 metre
Horizontal Accuracy – 1 metre
Product Application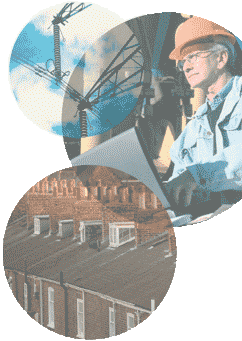 Accuracy and speed of data collection are of prime importance when choosing an elevation data source.
1. Applications of LiDAR derived DEMs and DTMs include:
Flood Plain Mapping
Powerline capture
Pipeline Routing
Subsidence
Telecoms Propagation Modelling
Forestry
Cartography
Seismic Survey Planning
Development Planning
2. Elevation data is most often required if you:
Need to orthorectify your satellite or aerial imagery
Require 3D visualisation
Need to extract information that has a height element
3. Professionals currently using LiDAR include:
Architects
Surveyors
Engineers
Telecoms consultants
Environmental consultants
Developers
How to Order
Call our map hotline: +44 (0)333 200 2428
E-mail our map hotline: mapping@tso.co.uk
To register for the Desktop Mapping Service (DTM) please use the above contact details or fax: +44 (0)333 202 5080 / send details to: Mapping, TSO, PO Box 29, Norwich NR3 1GN