Maritime & Coastguard Agency (MCA)
Safer Lives, Safer Ships, Cleaner Seas
The Maritime Coastguard Agency implements the government's maritime safety policy in the UK and works to prevent the loss of life on the coast and at sea.
They provide a 24-hour maritime search and rescue service around the UK coast and in the international search and rescue region through HM Coastguard, and inspect and survey ships to ensure that they are meeting UK and international safety rules. They also provide certification to seafarers, register vessels and respond to pollution from shipping and offshore installations. The publications from MCA include record books, health and safety guidance and mandatory documents for all ships.
Explore our Marine Shipping Catalogue

(PDF - 2.1Mb).
---
Code of Safe Working Practices for Merchant Seafarers (COSWP) Amendments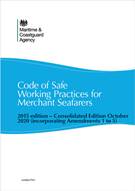 Published: 14 Dec 2020
ISBN: 9780115539985
Price: £33.33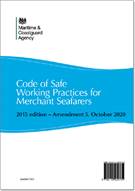 Publishing: 26 Nov 2020
ISBN: 9780115539770
Price: £20.00

Publishing: 31 May 2018
ISBN:9780115535901
Price: £40.00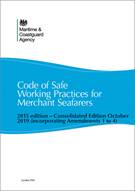 Published: 08 Nov 2019
ISBN: 9780115537493
Price: £33.33
---
Wellbeing at sea:
---
---
Merchant Shipping Notices, Marine Guidance Notes and Marine Information Notes: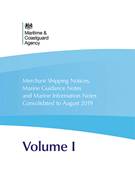 Consolidated to Aug 2019
Published: 21 Nov 2019
ISBN: 9780115536571
Price: £225.00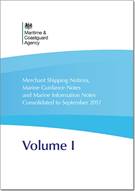 Consolidated to Sep 2017
Published: 31 Jan 2018
ISBN: 9780115535673
Price: £225.00
---
Key titles
Published: 11 Sep 2017
ISBN: 9780115535352
Price: £35.00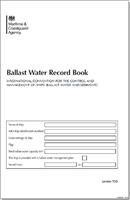 Published: 01 Sep 2017
ISBN: 9780115534478
Price: £7.50 (£9.00 inc. VAT)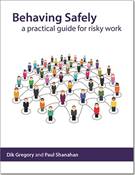 Published: 31 May 2018
ISBN: 9780115535987
Price: £4.95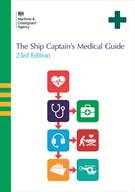 Publishing: 23 Sep 2019
ISBN:9780115534614
Price: £40.00
Published: 09 Aug 2019
ISBN: 9780115536489
Price: £35.00
---
SOLAS Life-Saving Signals
£4.00 (£4.80 inc. VAT)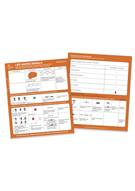 £28.00 (£33.60 inc. VAT)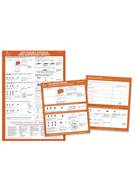 £23.00 (£27.60 inc. VAT)
---
Other key titles
£17.00
---
Codes of Practice for Controlling Risks on Board Ships