Online subscriptions
A significant proportion of TSO titles are available on a subscription basis, not only traditional journals and electronic services, but also a number of ad-hoc publications. The aim is to make it as easy as possible for organisations and individuals to keep up-to-date with official information.
---
British Pharmacopoeia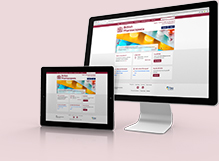 Single named user online access to the BP online is available from the BP website, either as a standalone option or together with BAN 2017 and the BP online archive.
Visit the BP website to purchase single-user licence options
For information on multi-user licences, call or email our dedicated team: +44 (0)1603 696976 pharmahealth@tso.co.uk
---
---
UK Official Publications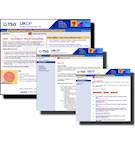 £1741.00 (£2089.20 inc. VAT)
Online Subscription - updated daily
---
Financial Conduct Authority
---

The FCA Handbook sets out the Financial Conduct Authority legislative and other provisions for firms and consumers who are seeking information on financial conduct rules and guidance to ensure compliance.
It is possible to subscribe to the entire Handbook or to a selected number of modules. The hard-copy subscription includes monthly updates covering the changes in force on a particular date
Find out more >>
---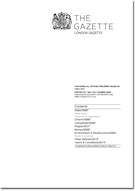 £1980.00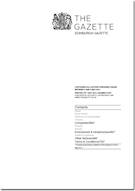 £492.50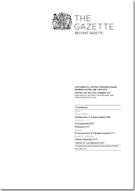 £243.50
---
International Publications

UKOP (UK Official Publications), is the official catalogue of UK official publications; it is the serious resource for those who need to know what government says. ...more
Published: N/A
Sub. No.: 7003051

£1741.00
Bibliographies

The Daily List announces all publications published or placed on sale each day by The Stationery Office (TSO), and is a valuable resource for keeping up to date with the daily output of Parliamentary, statutory and regulatory material, along with ...more
Published: N/A
Sub. No.: 7001011

£180.00

The Weekly List is a compilation of the week's Daily Lists, providing full bibliographic details of the titles published or placed on sale each day by The Stationery Office (TSO). ...more
Published: N/A
Sub. No.: 7001012

£90.00