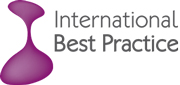 International Best Practice
International Best Practice (IBP) is a framework-neutral, independent imprint of best-practice solutions. We source, create and publish guidance which improves business processes and efficiency. We deliver an ever-expanding range of best-practice guidance and frameworks to over 160 countries worldwide.
Key titles
Metrics-based Service Management
Co-creating value in organizations with ITIL 4
A Practical Guide to Project Planning - A Step-by-step Approach
Performance-driven IT - How metrics can transform IT services and operations
IT Change Management - A Practitioner's Guide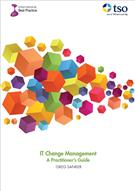 Essential reading for anyone wishing to understand how IT change management can be implemented and put into practice within the workplace.
Available formats:
Understanding Agile - A Guide for Managers
Service Management Online - Creating A Successful Service Request Catalogue
Problem Management: A Practical Guide
Valuing Agile - The Financial Management of Agile Projects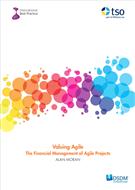 PDCA for ITIL shows you in a very logical and practical way what to expect when you introduce ITIL to your organisation, or when you increase the number of ITIL practices in your organisation.
Available formats: