ITIL® Translations
ITIL provides a systematic and professional approach to the management of IT service provision. Based on expert advice and input from users, ITIL guidance is both current and practical, combining the latest thinking with sound common sense and guidance.
Using an holistic approach, ITIL looks at the lifecycle of a project rather than delivery sectors, with core lifecycle practices fully supported by more detailed content specific to industry, stakeholders and practice topics - strengthening the link between best practice and business benefits.
ITIL 4 translations
ITIL 4 Foundation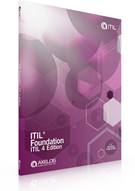 ITIL 4 provides an end-to-end IT operating model for the delivery and operation of tech-enabled products and services. ITIL 4 empowers IT teams to continue to play a crucial role in wider business strategy.
It is part of the professionally recognized ITIL training and certification scheme, supports organizations and individuals to gain optimal value from IT and digital services.
French:
German:
Spanish:
Japanese:
ITIL 2011 translations
ITIL Lifecycle Suite 2011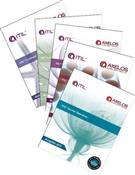 The core ITIL titles have been commissioned and structured to be read as a five title series: each building on the work of the other.
As the five core titles reflect the lifecycle of services, their appeal encompasses the entire spectrum of people involved at any stage of the framework. So, without being the prime audience, everyone involved will benefit from access to the entire library.
German:
Japanese:
Continual Service Improvement 2011
ITIL Practitioner Guidance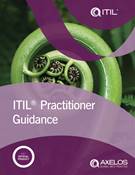 ITIL Practitioner Guidance is the essential reference text which accompanies the ITIL Practitioner qualifica-tion. Fully integrated with the ITIL Practitioner syllabus, this publication is also a practical guide that helps IT service management (ITSM) professionals turn ITIL theory into practice through case studies, worksheets, templates and scenarios.
German:
French:
Japanese:
Latin American Spanish:
ITIL Version 3 (V3) translations
ITIL Foundation Handbook: Pocketbook (V3)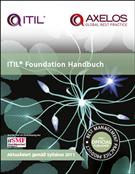 This introduction is your gateway to ITIL. It explains the basic concept of IT service Management and the place of ITIL, introducing the new lifecycle model, which puts into context all the familiar ITIL processes from the earlier books. It also serves to illuminate the background of the new ITIL structure.
German: