Managing Successful Programmes (MSP®)
Effective until 31 December 2021*, the use of printed out versions of Official AXELOS PDFs, and the use of PDFs or official eBooks on a second e-device (portable digital devices such as smartphones, tablets or laptops), is permitted when sitting an open-book exam that is proctored by PeopleCert:
Read the important details

*these changes will be reviewed accordingly at the end of December, taking into consideration the situation at that time.
MSP provides a proven, best-practice approach for designing and running programmes so that organizations can both deliver their strategy and gain measurable benefits from change.
With change a pressing reality for all organizations, successful programme management has never been more vital to success.
The official MSP portfolio includes:
View our full list of available MSP Translations.
Managing Successful Programmes 5th edition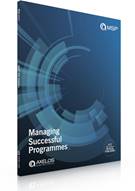 MSP is a globally recognised framework for best practice programme management. The MSP 5th edition offers essential guidance for the MSP Foundation and Practitioner certification and is the next step for PRINCE2 qualified practitioners and project managers.
This is the latest and recommended version for MSP certification.
Available formats:
Managing Successful Programmes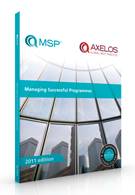 The 2011 Edition of MSP combines rigour and flexibility, helping all organizations - public sector and private, large and small - achieve successful outcomes from their programme management time and time again.
This is not the latest version of MSP, you can find the latest version here.
Available formats:
Managing Successful Programmes Pocketbook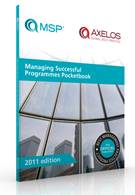 The Managing Successful Programmes 'Pocketbook' provides a quick reference guide for using the MSP framework effectively. Designed as an aide memoire, it summarises the key content of the MSP guide.
Available formats:
Managing Successful Programmes Study Guide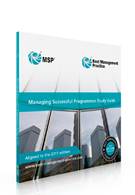 This study guide covers the MSP Foundation, Practitioner and Advanced Practitioner qualifications. Its purpose is to provide supporting information to candidates to help them take the MSP qualification.
Available formats:
Focus on Skills Series Suite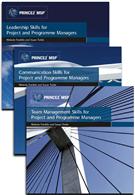 The Focus on Skills Series Suite explores the various skills demonstrated by effective project and programme managers, and looks at how the key skills can be utilized in different situations - backed up by examples and anecdotes from project managers in both the public and the private sector.
Available formats:
Fundamentals of Benefit Realization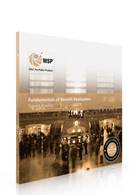 This title provides a practical guide to benefit realization for all those who are responsible for change - Directors, Senior Responsible Owners (SROs), Programme Managers, Change Managers, Project Managers, Benefit Facilitators, P3O, PMO and PSO Managers.
Available formats:
MSP Survival Guide for Business Change Managers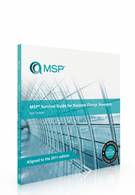 As a business change manager, you are critical to delivering strategic change. This survival guide will provide you with specific and practical advice on how to be an effective business change manager.
Available formats:
MSP Survival Guide for Programme Managers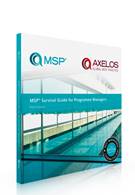 MSP Survival Guide for Programme Managers helps to explain what you need to do and why, then provides guidance on how to do it using real-life examples.
Available formats: