World Population Ageing 2009
Author:

United Nations: Department of Economic and Social Affairs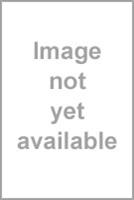 'World Population Ageing 2009' is an annual, comprehensive review from the global authority on economic and social affairs.
This report updates and extends on the 2002 and 2007 editions, including new features on ageing in rural and urban areas, the coverage of pension systems, and the impact of the 2007-2008 financial crisis on pension systems.
It considers the process of population ageing for the world as a whole, for more and less developed regions, major areas and regions as well as individual countries or areas.
The report is intended to provide a solid demographic foundation for the follow-up activities of the Second World Assembly on Ageing.
Key features:
Global trends in population ageing.

A series of indicators of the ageing process by development regions, major areas, regions and countries.

Demographic profiles highlighting the relevant indicators of population ageing and covering the period 1950 to 2050 are provided for each country or area.
Find similar publications here: