The Principles of Navigation: The Admiralty Manual of Navigation Volume 1
2008 Edition
Author:

Royal Navy

Publisher:

Nautical Institute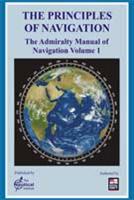 'The Principles of Navigation: The Admiralty Manual of Navigation' has been at the forefront of navigation for over a century. This Royal Navy manual is an authoritative publication relating to all aspects of navigation and is essential reading for all mariners, including yachtsmen.
This 2008 edition is fully updated and features the latest guidance on navigation and changes in modern technology.
The new edition includes topics such as:
Geodesy

Charts and Publications

Tides

Navigation aids

Planning coastal navigation

Planning pilotage and blind pilotage

Radar

Electronic Chart Display Information Systems (ECDIS)

Anchoring

Navigational Errors

Relative Velocity

Bridge Management

Hydrographic Surveying.
"I believe this comprehensive new edition will benefit all mariners whether on naval ships, commercial vessels, or leisure craft. We all share the need to navigate well at all times." Admiral Sir Jonathon Band, First Sea Lord and Chief of Naval Staff.
"This new book retains all the fundamental 'Principles of Navigation' so that mariners who rely on the computer-powered equipment found on ship's bridges today can turn to an authoritative source for support. Without a resource like this, mariners are at the mercy of whatever software happens to be fashionable at the moment." Lieutenant Commander Peacock.