The Neck Book – US/Canada Edition
Pack of 10 copies
Author:

Gordon Waddell et al.

Publisher:

TSO (The Stationery Office)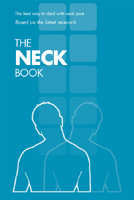 This edition of the Neck Book has been adapted to meet the needs of the US and Canadian markets. The publication contains accurate and effective advice and information on early management of neck pain, based on the latest research in the fields of orthopaedics, physiotherapy and ergonomics.
Aspects discussed include:
causes of neck pain

dealing with acute neck pain

muscle tension and stress

exercises and advice on how to stay active and get on with your life

uses, terms, and phrases familiar to audiences in the US and Canada
Only available in packs of 10 copies.
For significant discounts on bulk orders of The Neck Book, please call TSO Customer Services on +44 (0)333 200 2425 or e-mail customer.services@tso.co.uk.
Please note: This US edition is for sale ONLY to customers in the US and Canada. UK editions of this and other TSO evidence based guidance titles are available below.
Find similar publications here: