Family Food in 2007 - A Report on the 2007 Expenditure and Food Survey
Author:

Department for Environment, Food and Rural Affairs (Defra) / National Statistics

Publisher:

TSO (The Stationery Office)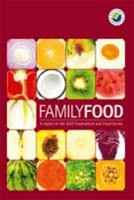 'Family Food in 2007' is the latest in a series of annual reports from the Department for Environment, Food and Rural Affairs (Defra) on food and drink purchases by households in the United Kingdom. It is based on data collected in the Expenditure and Food Survey, which runs continuously throughout the year.
The survey is a voluntary survey of private households. Each household member over the age of seven keeps a diary of all their expenditure over a two-week period. The diaries record expenditure and quantities of purchases of food and drink rather than consumption.
Items of food and drink are defined as either household or eating out. The survey also collects information on the demographics of the household. In 2007, the survey collected the diaries of 14,647 people within 6,141 households.
The report presents trends in average levels of food purchases by type of food and demographic characteristics and converts these into average energy and nutrient intakes.
The majority of the report looks at a four-year trend from April 2004 to December 2007. New data covers the period January to December 2007 but is insufficient on its own to show significant changes in purchasing patterns.
Key Features:
UK trends in food and drink purchases and expenditure

UK trends in energy and nutrient intakes

Geographic comparisons

Demographic comparisons

Key trends informing policy

Estimates of household food waste.
Find similar publications here: