Novel Materials in the Environment: The Case of Nanotechnology
Cm. 7468
Author:

Royal Commission on Environmental Pollution

Publisher:

TSO (The Stationery Office)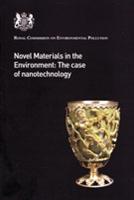 The Royal Commission's decision to study novel materials was motivated by concern about the potential for releases to the environment arising from increasing industrial applications of metals and minerals that have not previously been widely used and, secondly, by the embodiment of nanoparticles and nanotubes in a wide range of consumer products and specialist applications in fields such as medicine and environmental remediation.
Most of the evidence received focused on nanomaterials - particles, fibres and tubes on the scale of a few billionths of a metre. Chapters 2 and 3 of this report explore: the extent to which novel substances are currently being deployed; the plausible pathways by which they might enter the environment; their likely environmental destinations in use or disposal; and the possible consequences of their release to those destinations.
Chapter 4 considers what arrangements would be most appropriate for the governance of emerging technologies under two conditions that pose serious constraints on any regulator. First is the condition of ignorance about the possible environmental impacts in the absence of any kind of track record for the technology. Second is the condition of ubiquity - the fact that new technologies no longer develop in a context of local experimentation but emerge as globally pervasive systems - which challenges both trial-and-error learning and attempts at national regulation.
Both new governance approaches and modifications to existing ones are likely to be called for. They will need to be rooted in ideas of adaptive management that require multiple perspectives on the issues.
The Commission's recommendations are based on the premise that it is the functionality of the material, not particle size or mode of production, which is critical for evaluating its potential impact on the environment or human health.
Find similar publications here: