PPM Suite
Online Subscription
Author:

AXELOS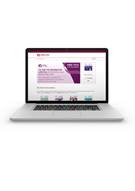 With one subscription get on-line access to the AXELOS core portfolio, programme, risk and project management (PPM) guidance.
It provides a complete picture of the PPM environment: in addition to the well established PRINCE2, MSP, M_o_R and P3O guidance the coverage includes AXELOS' Management of Value (MoV) and Management of Portfolios (MoP) publications.
Note: PPM Library subscription pack provides access to the full portfolio of PPM core publications from AXELOS. These subscription packs also include access to specialist titles by PPM experts.
Key features:
Saves money by subscribing to all the guides together

Provided as individual on-line products

Keeps current as the guides are updated and revised.
An Online Subscription gives you access to the latest authoritative text. Functionality includes:
Dynamic content

Easy navigation

Bookmarking

History

Cross-linking between chapters

Pop-up glossary of terms
Related resources:
PRINCE2
> Directing Successful Projects with PRINCE2 Review by Rachel Dunscombe, Head of Service Management - NHS North West
P3O
> Download 'Overview of P3O from Lead Author Sue Vowler'.
> Download 'Portfolio, Programme and Project Offices: P3O' Contents.
> Download 'Portfolio, Programme and Project Offices: P3O' Introduction.
> Download 'Everything you wanted to know about Managing Successful Programmes (MSP) in less than one thousand words' White Paper by Rod Sowden, author of Managing Successful Programmes.
M_o_R
> Download 'Management of Risk: Guidance for Practitioners' Contents and Introduction.
MoV
> MoV Overview Brochure (PDF - 847Kb)
Extent
N/A
Sub. No.
7003183
Size
N/A
Price

£190.00

Format
Online Subscription
Frequency
Annual
Availability

Available to order