UNESCO
United Nations Educational, Scientific and Cultural Organization (UNESCO)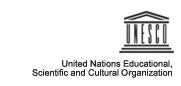 Its work in these fields is designed to foster intercultural understanding, sustainable development, human rights and peace. UNESCO's function is primarily intellectual: disseminating information, setting international standards and monitoring progress.
UNESCO's headquarters are located in Paris. In addition there are national commission offices in 189 member states.
Key UNESCO subject areas...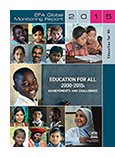 The 2015 Education for All Global Monitoring Report will review how much the Education for All (EFA) movement has contributed to ensuring that all children, young people and adults, regardless of their gender, enjoy their right to an education that meets their basic learning needs.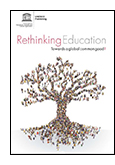 This book is inspired by a humanistic vision of education and development, based on respect for life and human dignity, equal rights, social justice, cultural diversity, international solidarity and shared responsibility for a sustainable future.





This book provides an overview of how the approaches to HIV education have evolved, and proposes a way forward for education to contribute to the prevention of new infections, and reduce stigma and discrimination.





This study compares representations of the Holocaust in school textbooks and national curricula. It highlights evolving practices worldwide and formulates recommendations that will help policy-makers provide the educational means by which pupils may develop Holocaust literacy.





Based on a series of national and regional studies and policy analysis by leading experts, this report explains why better data and cross-sector collaboration are fundamental to the design of effective interventions to overcome the barriers facing out-of-school children and adolescents.





This book provides guidance for trainers of youth and adult educators and for those who manage non-formal education and curriculum development programmes in youth and adult literacy.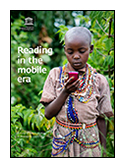 Drawing on the analysis of over 4,000 surveys collected in seven developing countries and corresponding qualitative interviews, this report paints a detailed picture of who reads books and stories on mobile devices and why.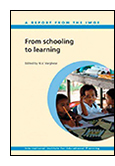 This publication presents the results from the 2012 International Working Group on Education (IWGE) meeting which focused on the topic from schooling to learning. It summarizes the discussions in the 'show and tell' sessions on recent developments in the participating agencies, as well as the discussions in the plenary sessions.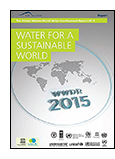 The WWDR 2015 hopes to be a visionary report that recognizes challenges but gives a positive, solutions-oriented picture on the role (actual and potential) of the decisions affecting water in achieving sustainable development over the next 15-30 years.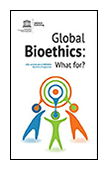 This publication presents critical and creative ideas for UNESCO's work in this field written by 30 international experts as a first step in launching a discussion around future actions and in view of informing a new programme rationale to be developed in the coming years.






Despite evidence highlighting the importance of Quality Physical Education to child development, the world is witnessing a global decline in its delivery and a parallel rise in deaths associated with physical inactivity. These guidelines, designed for global application and local adaptation, provide a means of analysing current policy through practical guidance and a 'how-to' approach.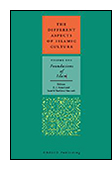 This series of volumes on the manifold facets of Islamic culture is intended to acquaint a very wide public with the theological bases of its faith; the status of the individual and of society in the Islamic world; its expansion since the Revelation; its cultural manifestations in literature and the arts; and finally, Islam today between loyalty to its past and the new challenges of modernity.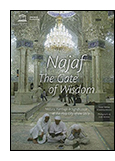 This book traces the city's history to the present day by surveying its urban form and major religious monuments, providing insight into Shi'i rituals, pilgrimages and funerals in the cemetery of Wadi al-Salam, and offering vivid portraits of its people.





This research aims to identify principles for good practices and processes that are consistent with international standards for free expression that Internet intermediaries may follow in order to protect the human rights of end users online.





The UN Plan was born in UNESCO's International Programme for the Development of Communication (IPDC), which concentrates much of its work on promoting safety for journalists.