IMO
International Maritime Organization (IMO)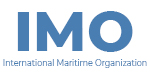 The International Maritime Organization (IMO) was established in Geneva in 1948 and met for the first time in 1959 when the agency came into force. The IMO's main task has been to develop and maintain a comprehensive regulatory framework for shipping and its remit today includes safety, environmental concerns, legal matters, technical co-operation, maritime security and the efficiency of shipping.
A specialised agency of the United Nations with 169 Member States and three Associate Members, the IMO is the only United Nations agency managed in the United Kingdom, employing over 300 international staff.
Over the years the IMO has adopted 40 Conventions and Protocols and formed numerous codes and standards related to their main framework.
The IMO pride themselves in ensuring safe, secure and efficient shipping on clean oceans.
Corrections and erratums are available directly from the IMO website (opens in new window).



The International Maritime Dangerous Goods (IMDG) Code was developed as a uniform international code for the transport of dangerous goods by sea covering such matters as packing, container traffic and stowage, with particular reference to the segregation of incompatible substances.





The International Maritime Dangerous Goods Code relates to the safe carriage of dangerous goods by sea, but does not include all details of procedures for packing of dangerous goods or actions to take in the event of an emergency or accident involving personnel who handle goods at sea.





Of all the international conventions dealing with maritime safety, the most important is the International Convention for the Safety of Life at Sea, 1974, as amended, better known as SOLAS, which covers a wide range of measures designed to improve the safety of shipping.






This guide has been developed to consolidate existing International Maritime Organization (IMO) maritime security-related material into an easy to read companion guide to SOLAS chapter XI-2 and the ISPS Code.






This edition of the publication consolidates the amendments to the ISM Code from resolutions MSC.104(73), MSC.179(79), MSC.195(80), MSC.273 (85), which entered into force on 1 July 2002, on 1 July 2006, on 1 January 2009, and on 1 July 2010, respectively, and resolution MSC.353 (92), which enters into force on 1 January 2015.






The International Code for Fire Safety Systems (FSS Code) was adopted by the Maritime Safety Committee (MSC) at its seventy-third session (December 2000) by resolution MSC.98(73) in order to provide international standards for the fire safety systems and equipment required by chapter II-2 of the 1974 SOLAS Convention.





The amendments to CSC 1972 adopted by resolution MSC.355(92) entered into force on 1 July 2014







The International Convention for the Prevention of Pollution from Ships, 1973 (MARPOL Convention), is concerned with preserving the marine environment through the prevention of pollution by oil and other harmful substances and the minimization of accidental discharge of such substances.



International Organisations

Show all Subjects & Categories