ILO
International Labour Organization (ILO)

Established in 1919, and since 1946 a member of the United Nations Organization, the International Labour Organization (ILO) has focused on workplace issues, actively seeking to create decent work for all - work which is freely chosen and performed in an environment of equity, security and human dignity.

The ILO formulates international labour standards in the form of Conventions and Recommendations setting minimum standards of basic labour rights: freedom of association, the right to organize, collective bargaining, abolition of forced labour, equality of opportunity and treatment, and other standards regulating conditions across the entire spectrum of work related issues.
Compendium of Maritime Labour Instruments - Second (revised) edition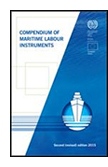 The Maritime Labour Convention, 2006, has become the "fourth pillar" of the international regulatory regime for quality shipping, complementing the key Conventions of the International Maritime Organization (IMO).


Accident Prevention on Board Ship at Sea and in Port (Second Edition)



The code, which has been drawn up by an international group of experts, is intended for all those concerned with safety and health on board ship.


Introduction to Work Study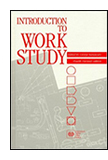 This highly successful book, which describes the basic techniques of work study as practiced in many parts of the world, has been widely recognized as the best available introduction to the subject for work study practitioners, teachers and students.


Management of Alcohol and Drug-Related Issues in the Workplace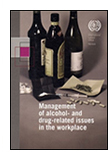 The practical recommendations contained in this book are intended to provide guidance to all those who have responsibility for addressing alcohol- and drug-related issues at the workplace.


Ambient Factors in the Workplace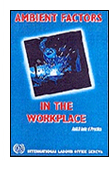 The current code of practice provides valuable practical advice and guidelines for assessing, eliminating and controlling ambient workplace factors.


Decent Work, Green Jobs and the Sustainable Economy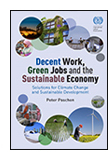 This book argues that goal of environmentally sustainable economies will not be attained without the active contribution of the world of work.


An Employment-Oriented Investment Strategy for Europe



Against a backdrop of sluggish economic conditions and continued weak job creation, the Investment Plan proposed by the European Commission President Jean-Claude Juncker would provide a rapid economic stimulus that would foster Europe's competitiveness at the same time as boosting much-needed employment creation.