ITIL® Publication Suite - Online Subscription
Author:

AXELOS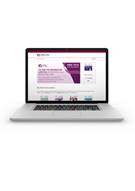 ITIL is the most widely recognised framework for IT service management in the world. The ITIL Publication Suite includes the ITIL v3 lifecycle suite, but also now includes those publications in the latest evolution of ITIL; the ITIL 4 Foundation Manual and the ITIL 4 Managing Professional titles, supporting those transitioning from ITIL v3 to ITIL 4 and those beginning and moving through their ITIL 4 journey.
Buy them as a full publication set for a significant cost saving against purchasing the titles individually.
Key benefits
ITIL 4 Foundation - is the first publication supporting the ITIL 4 Foundation exam, providing readers with an understanding of the ITIL 4 service management framework and how it has evolved to adopt to modern ways of working.

ITIL 4 Managing Professional - Create, Deliver and Support - enables IT practitioners to continue to deliver innovative yet reliable tech-enabled services in an increasingly competitive market.

ITIL 4 Managing Professional - Drive Stakeholder Value – provides the tools required to increase stakeholder satisfaction and improve interaction between a service provider and their customers, users, suppliers and partners.

ITIL 4 Managing Professional - High Velocity IT - explores the ways in which digital organisations and digital operating models function in high velocity environments, and helps practitioners operate in a similar way to successful digitally native organisations.

ITIL 4 Managing Professional - Direct, Plan and Improve - covers the practical skills necessary to create a 'learning and improving' IT organisation with a strong and effective strategic direction

ITIL v3 Lifecycle Suite - includes the five core ITIL v3 titles of Service Strategy, Service Design, Service Transition, Service Operation, Continual Service Improvement.
Anyone considering ITIL professional accreditation should note that these publications are the only source from which the ITIL exam questions are taken.
Price quoted below is for single user access. To discuss multi-user access and the packages available, please contact our dedicated digital sales team on: email digital@tso.co.uk ; or telephone: +44 1603 696675.
Alternative formats
Extent
N/A
Sub. No.
7003158
Size
N/A
Price

£390.00

Format
Online Subscription
Frequency
Annual
Availability

Available to order
Find similar publications here: