Mental Health
Show me:
Towards Evidence-based Suicide Prevention Programmes
Author:

World Health Organization (WHO)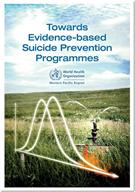 Add to Basket
It is estimated that approximately 32% of all suicide deaths have occurred in the Western Pacific Region. Suicide rates in some countries/areas like Japan, the Republic of Korea and Taiwan, China have had significant increases recently and remained at historically high levels.
This monograph attempts to set out the basic framework for suicide prevention strategies. It provides details in formulating and evaluating suicide prevention programmes. The public health approaches suggested offer a multilayer intervention model, which has been adopted by a number of developed countries for setting up national prevention strategies. Also included are details of some well-established suicide prevention programmes worldwide and in the Western Pacific Region.
Find similar publications here: