Supply Chain
Show me:
BS 25999-2:2007 Business Continuity Management - Specification
Author:

British Standards Institution (BSI)

Publisher:

SVS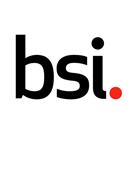 Add to Basket
BS 25999-2 specifies requirements for establishing, implementing, operating, monitoring, reviewing, exercising, maintaining and improving a documented Business Continuity Management System (BCMS) within the context of managing an organisations overall business risks.
The requirements specified in BS 25999-2 are generic and intended to be applicable to all organisations (or parts there of), regardless of type, size and nature of business. The extent of application of these requirements depends on the organisation's operating environment and complexity.
Therefore the design and implementation of a BCMS to meet the requirements of this standard will be influenced by regulatory, customer and business requirements, the products and services, the processes employed and the size and structure of the organisation.
It will not be the intent of this British Standard to imply uniformity in the structure of a BCMS but for an organization to design a BCMS to be appropriate to its needs and that meets its stakeholder's requirements.
BS 25999-2 can be used by internal and external parties, including certification bodies, to assess an organisation's ability to meet its own business continuity needs, as well as any customer, legal or regulatory needs.
'BS 25999-1:2006 Business Continuity Management - Code of Practice' (ISBN 9780580496011) is available to buy separately, please see below.