ICT
Show me:
Industrial Automation Systems and Integration - Diagnostics, Capability Assessment and Maintenance Applications Integration - Descriptions and Definitions of Application Domain Matrix Elements
BS ISO 18435-2:2012
Author:

British Standards Institution (BSI)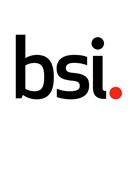 Add to Basket
BS ISO 18435-2:2012 Industrial automation systems and integration. Diagnostics, capability assessment and maintenance applications integration. Descriptions and definitions of application domain matrix elements discusses industrial, architectural design, automatic control systems, diagnostic testing, capability approval and information exchange.
Find similar publications here: