Health & Safety
Show me:
Food Safety Management Systems: Requirements For Any Organization In The Food Chain
BS EN ISO 22000:2005
Author:

British Standards Institute (BSI)

Publisher:

PXG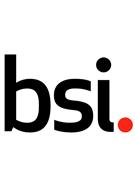 Add to Basket
BS EN ISO 22000 is the international standard for food safety management systems. It outlines regulatory requirements for all organisations involved in the food supply chain.
This standard defines a food safety management system that can be used by any type and size of food producer, processor or outlet in the food chain to enable the production of safe food.
Safe food is a requirement of consumers, customers, legislation and governments. This standard can also be used by organizations that are indirectly involved in the food chain for example food packaging manufacturers.
Who is this relevant to?
Organisations involved in the production, manufacture, process or serving of food;

Operators concerned with food transport or storage;

Companies who manufacture food packaging, cleaning agents, additives or ingredients.
The Standard highlights and combines the key food safety actions that organisations must demonstrate and fulfil, including: ), improved communication across the supply chain and
hazard analysis and critical control points (HACCP);

improved communication across the supply chain; and

more effective management systems.
Find similar publications here: