Hospitals
Show me:
Uniting the world in the fight against influenza: the global influenza surveillance and response system
Corporate Author:

World Health Organization

Publisher:

WHO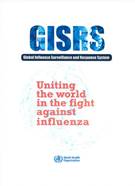 Add to Basket
GISRS is a truly unique global public health achievement and one of the most enduring international public health collaborations in history. From its early beginnings as a network of 26 laboratories, GISRS now encompasses more than 150 laboratories in more than 100 countries. These laboratories provide the expertise needed to vigilantly monitor and quickly respond to the continuous threat posed by seasonal, zoonotic and pandemic influenza viruses. This level of expertise and the collaborative ethos at its heart has made GISRS an exemplar of how public health agencies worldwide can come together to address global threats to human health and well-being. In 2017 - 65 years after its founding - discussions were held on how best to mark such an achievement. The long history of GISRS is paved with the tireless e orts of countless dedicated scientists working in developed and developing countries alike - some working in state-of-the-art facilities while others have access to only the most basic equipment. The world owes a debt of gratitude to all those generations of scientists past and present who worked, and continue to work, to make the world a safer place and this book pays homage to them all. But this book also looks to the future. For as we look back upon and celebrate the successes of the first 65 years of GISRS we must also be mindful that science and history tell us that the next major threat may be just around the corner. For as long as influenza viruses continue to evolve and cause human suffering and economic hardship through seasonal epidemics, sporadic zoonotic infections and highly unpredictable pandemics, GISRS will continue to work to protect individuals and communities and to strengthen global health security in an increasingly interconnected world.
Find similar publications here: