P3M3
Portfolio, Programme and Project Management Maturity Model (P3M3®)
P3M3 has become a key standard amongst maturity models - providing a framework where organizations can assess their current performance and put in place improvement plans.
It provides three highly effective 'maturity models' which can be deployed on a number of practical self-assessment variants, or by purchasing the enhanced model that can be tailored to your specific business requirements.
---
The official P3M3 portfolio includes:
---
P3M3 Enhanced self-assessments for Portfolio, Programme and Project Management (P3M3) supports the latest version of the P3M3 model.
Online Subscription
Published: N/A
Price: £300.00
(£360.00 inc. VAT)
Sub no. 7003213
Also available as:

Standard Self-assessment Online Subscription
Free one month trial subscription online service
---
Use the buttons below to explore the full range of AXELOS publications in multiple formats, or download the official product brochure

(PDF - 2Mb).
Easy access to AXELOS guidance is vital if you are looking to embed our best practices, processes and thinking into your organization. Find out more by downloading the 'Maximizing Access Official Publisher Brochure'

(PDF - 785Kb).
---
---
For further information on AXELOS please visit AXELOS.com

.
Information on single/networked electronic licenses.
ITIL® Practitioner Guidance - Chapter 5, Communication
---
Good communication is essential to the success of most endeavours. It is vital to ensure that teams are aligned in their goals and working methods, especially in the current age of remote working and digital communication.
Good communication is also essential in a time of crisis. Not only internal communication between employers and employees, but also between organizations and their customers. It can be the defining characteristic of successful crisis management.
Click here to download a free PDF of chapter 5 of the ITIL® Practitioner Guidance.
This free downloadable paper provides some universal guidance on how to create effective communication that is efficient, responsive and professional. It provides an initial starting point to help organizations and covers the following topics:
Why good communication is important
Communication principles
Communication techniques
Download the PDF to read the paper and keep an eye on the ITIL Publisher and AXELOS social channels for further guidance and content.
---
Related titles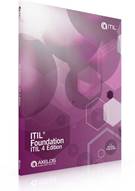 Publishing: 18 Feb 2019
ISBN: 9780113316069
Price: £45.00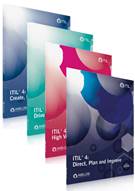 Publishing: 18 Feb 2020
ISBN: 9780113316755
Price: £300.00
---