Good Clinical Practice
Show me:
British Pharmacopoeia 2020
Single-User Download
Author:

The British Pharmacopoeia Commission Secretariat of the Medicines and Healthcare Products Regulatory Agency (MHRA)

Publisher:

TSO (The Stationery Office)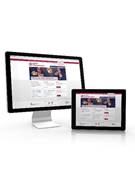 Add to Basket
New, legally enforced standards, available from 1 August 2019. All Europoean Pharmacopoeial texts included.
Updated annually, the British Pharmacopoeia (BP) is the only comprehensive collection of authoritative official standards for UK pharmaceutical substances and medicinal products.
It includes approximately 4,000 monographs which are legally enforced by the Human Medicines Regulations 2012. Where a BP monograph exists, medicinal products or active pharmaceutical ingredients sold or supplied in the UK must comply with the relevant monograph.
All monographs and requirements of the European Pharmacopoeia (Ph. Eur.) are reproduced in the BP, making the BP a convenient and fully comprehensive set of standards that can be used across Europe and beyond.
The BP 2020 supersedes the BP 2019 and becomes legally effective on 1 January 2020. This edition incorporates new monographs from both the BP and Ph. Eur. along with a significant number of revised monographs.
35 new BP monographs, 40 new Ph. Eur. monographs

331 amended BP monographs

All monographs from the Ph. Eur. 9th Edition and Supplements 9.1 to 9.8 included

Ph. Eur. 10th edition, plus supplements 10.1 and 10.2 included as in-year online and download product updates

New timeline functionality and cleaner design helps you find the information you need more effectively. Easily see updates, withdrawals and omissions of monographs. Archive subscribers can now identify all previous editions of BP and Ph. Eur., through the improved navigation.

We're releasing 16 new BPCRS to coincide with the new and revised monographs in the BP 2020. This means that you can order the new chemical reference standards alongside the BP 2020 - helping you comply with the new standards by January 2020.
Single named user download for offline use. No print copy or online access.
System Requirements
Please ensure that your computer conforms to the system requirements as set out below. If you proceed to download and install and your computer does not conform, TSO will not be able to provide you with technical support.
PC
Operating system: Microsoft® Windows® 8, 8.1 and 10

CPU Type and Speed: Intel® Core™ i3 or equivalent processor (minimum)

Hard drive: 2GB free (minimum)

Memory: 4GB (8GB recommended)

Display: 1024 x 768 or higher
Mac
Operating system: Mac OS X v10.11 to 10.15

CPU Type and Speed: Intel Core™ i3 or faster processor

Hard drive: 4GB free (minimum)

Memory: 4GB (8GB recommended)

Display: 1024 x 768 or higher
Purchasing
Purchasing a software download through the TSO Shop follows the same procedures as purchasing other products. All the current payment methods can be used and you can purchase books, PDF downloads and software downloads in the same transaction.
Once payment has been confirmed you will be directed to the confirmation screen. Here you will be able to download your chosen product along with making a copy of your serial number.
Restrictions
This software download is not for shared use and will be locked to your computer.
Returns
Software downloads cannot be returned once downloaded.
Downloading
In order to use your Software Download you will need to install it onto your PC or Mac and activate it using your serial number, which you are supplied with on the order confirmation screen.
If you do not wish to download your software straight away a link to the software download will be found in the 'Your Account' pages under 'Download History'.
Click on the link and save the file to your desktop or default download area when prompted. Messages vary depending on your operating system.
For PC users
To install the program double-click the downloaded file and follow the on-screen instructions. You will need to accept the terms and conditions of use during the installation.
To open the program double-click the British Pharmacopoeia icon on your desktop. When you open the program for the first time you will need to activate it by entering your serial number when prompted.
For Mac users
To install the program double-click the downloaded file. This will mount the file as a drive which will open and display the British Pharmacopoeia icon. Double click this icon and follow the on-screen instructions. You will need to accept the terms and conditions of use during the installation.
Frequently Asked Questions
› What are the download files?
The download file is an installation package. It will install its contents to a default location on your computer. PC users can choose to change this location during the installation process.
› I have installed the software but cannot find where the installation is.
For PC users, the installer will have placed an icon on your desktop. You can access the program by double clicking this icon:
If you no longer have this icon the default location for the installed files is: C:\Program Files\
› I have a problem with the installer.
In the rare event that the installer fails to install, please email: esupport@tso.co.uk or telephone: +44 (0)333 200 2425.
Find similar publications here: