itSMF International

itSMF (the IT Service Management Forum) is a global, independent, internationally recognized not-for-profit organization dedicated to IT Service Management.
The itSMF community currently comprises 52 chapters, a number which is expected to increase throughout 2011. Each of these chapters are self managed, but receive a varying amount of guidance and support from the international body. Whilst there are variations in products and services across chapters, the core principle remains the drive towards a common end goal - excellence in ITSM.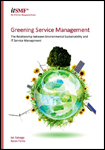 Greening Service Management

This publication addresses that challenge and shows how organisations can use service management.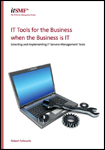 IT Tools for the Business when the Business is IT

'IT Tools' examines the specific nature of ITSM tools, including the full range of tools to support the management of IT services. It also explores the specifics of the architectures that underpin the selection and use of service management tools.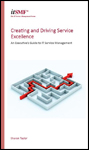 Creating and Driving Service Excellence

Why do some ITSM implementations fail to succeed? The required cultural change fails to embed itself in the daily ITSM activities. The insight and value you will find in these pages will last for many, many more miles.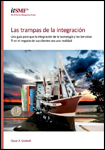 Las Trampas de la Integración

Designed for IT managers and professionals, 'Las Trampas de la Integración' not only discusses the problems that exist in the relationships between the IT service provider and its customers but provides solutions and guidance to overcome, improve communication and achieve cultural change.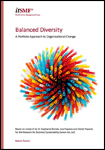 Balanced Diversity - A Portfolio Approach to Organisational Change

'Balanced Diversity ' explores what is meant by organisational culture, looks at the challenges faced by those trying to embed IT Service Management change, and proposes the adoption of a new and innovative framework which provides a portfolio approach.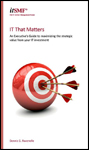 IT That Matters - An Executive's Guide to Maximising the strategic value from your IT Investment

Chock-a-block with insight, 'IT That Matters' is intended to give governing boards and non-IT business executive's guidance to transition their IT from a cost of doing business to a strategic asset.



Management
Business & Economics

Show all Subjects & Categories