ITIL
Show me:
ITIL Lifecycle Publication Suite Books
2nd impression
Author:

Office of Government Commerce (OGC)

Publisher:

TSO (The Stationery Office)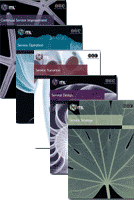 Add to Basket
ITIL 2011 Editions have published! To find out more click here
The new core ITIL titles have been commissioned and structured to be read as a five title series, each building on the work of the other. As the five core titles reflect the lifecycle of services, their appeal encompasses the entire spectrum of people involved at any stage of the framework. So, without being the prime audience, everyone involved will benefit from access to the entire library.
Publications in the suite:
Service Strategy

Service Design

Service Transition

Service Operation

Continual Service Improvement
The suite of titles offers considerable costs savings against purchasing all five titles individually: save 29% against purchasing all five individually (£425.00).
You can receive a 50% discount on the 'ITIL Lifecycle Publication Suite Books' when purchased with the 'ITIL Lifecycle Publication Suite Online Subscription'. To take advantage of this offer please call +44 (0)870 600 5522 or email: digital@tso.co.uk.
Related resources:
> ITIL Version 3 Lifecycle Process Model (opens in new window)
> ITIL Version 3 Publication Reviews (opens in new window)
> Core Study Material for ITIL V3 Qualifications Diagram (PDF - 88Kb)
> 'Everything you wanted to know about ITIL in less than one thousand words' White Paper by Jane Clark, Management Consultant from Connect Sphere Limited (PDF - 556Kb)
> 'An Introductory Overview of ITIL V3' Pocketbook' (PDF - 647Kb)

Already own a copy?
We are interested in your opinion. Please
review this publication
. (Opens in a new window.)
Find similar publications here: