Legislation - UK, England & Wales
Show me:
Modernising Company Law
CM 5553-I
Author:

Department of Trade and Industry Great Britain (DTI)

Publisher:

TSO (The Stationery Office)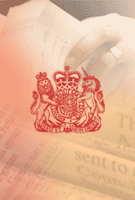 Add to Basket
Following on from the Final Report of the independent Company Law Review, this White Paper presents the Government's proposals for simplifying and modernising the legal framework for the regulation of how all companies in Britain are organised and managed.
British company law was largely created during the 19th century, and it is widely recognised that the legislation requires significant reform in order to ensure that it is clearer, more accessible and able to meet the needs of a modern dynamic economy.
The report includes an outline of the major policy issues in the light of the recommendations made in the Steering Group's Final Report, and an explanation of the draft clauses contained within the proposed Companies Bill (see below).
The Government believes that the starting point for company law should be small companies, with additional provisions for larger companies where necessary. Proposals relate to: company decision-making processes and the rights of shareholders; the duties of directors; the simplification of company reporting and auditing rules; and institutional arrangements for keeping company law up to date. Responses to this consultation document are invited by 29/11/02.
Related titles:
Find similar publications here:
Legislation - UK, England & Wales

Show all Subjects & Categories