Council of Europe
Racism on the Internet - 2010
Author:

Council of Europe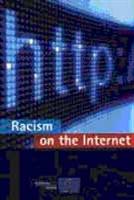 Add to Basket
This important book provides a detailed critical overview of regulatory and non-regulatory responses to racism the digital age. Racism was, of course, a pressing social problem long before the emergence of the digital age. The advancement of digital communication technologies such as the internet has, however has added a new dimension to this problem by providing individuals and organisations with modern and powerful means to propagate racism and xenophobia. The use of the internet as an instrument for the widespread dissemination of racist content is assessed in detail by the author.
Key features:
Key issues overview enabling the reader to quickly get up to speed with the main challenges

Detailed investigation into both national and pan-European initiatives

An evaluation of UN initiatives

Comprehensive discussion and expert commentary on alternatives to state legislation.

Find similar publications here: