TSO Northern Ireland
Show me:
Tomb Travel
A Guide to Northern Ireland's Megalithic Monuments
Author:

Henry Welsh

Publisher:

TSO (The Stationery Office)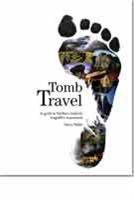 Add to Basket
Northern Ireland's megalithic tombs rank among our most ancient monuments - many dating back almost 6,000 years into our past. These wonderfully visual 'portals to the past' are a significant part of our cultural heritage and something of a hidden national treasure, but who built them and why? How did they do it?
Archaeologist Henry Welsh investigates the history of these tombs and reveals all that his profession knows about them in 'Tomb Travel'.
Key features:
Written in a reader-friendly and accessible style

Explanation of megalithic monument broad classes

A county by county guide to 25 of the key sites in the care of the Northern Ireland Environment Agency

Beautiful photography to illustrate the text throughout.
Tomb travelling is for those who enjoy the fresh air, spectacular views of the countryside and awe-inspiring glimpses into the past.
This is an entry level guide to megalithic monuments aimed at the general public and will be of interest to tourists, ramblers, as well as those with interests in local history and archaeology.

If you're interested in this, you might also be interested in...
Find similar publications here:

Show all Subjects & Categories