British Standards
BS 8800 : 2004
Guide to occupational health and safety management systems
Author:

British Standards Institution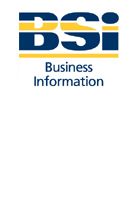 Add to Basket
BS 8800 is intended to help organisations develop a framework for managing occupational health and safety so employees and others who may be affected by the organisation's activities are adequately protected. Effectively managing occupational health and safety promotes business efficiency, reduces costs and makes good business sense.
The profile of Occupational Health has become higher in recent years, with a growing awareness of the need for proper protection of those exposed to risks in the work place, thus the importance of the effective management of occupational health and safety is increasingly highlighted, both in media and in official reports of major accidents.
Organisations are legally required to manage their occupational health and safety activities to anticipate and prevent circumstances that might result in occupational injury or ill health.
Key features:
BS 8800 will:
minimise risk to employees and others

improve business performance and assist organisations to establish a responsible image within the market place

assist organisations in continually improving their performance beyond legal compliance

help organisations to achieve compliance with its occupational health and safety policies and objectives
The revised standard has built on the success of the first publication in 1996, increasing the guidance on key areas such as:
risk assessment and control

measurement of performance

audit
It now contains new Annexes giving guidance on promoting an effective occupational health and safety management system (culture) and hazardous event investigation, as well as amplifying on the compatibility and integration issues of BS 8800 with other management systems:
BS EN ISO 9001

BS EN ISO 14001

OHSAS 18001

International Labour Office document (ILO-OSH Guidelines)
Although this document is longer than the previous version, it gives far more assistance to the reader. This should be particularly helpful for those who are not health and safety practitioners and yet seek to implement a system within their organisation. The approach of managing risks within a management systems framework is entirely consistent with the approach being encouraged by the UK Health and Safety Executive.

Find similar publications here:

Show all Subjects & Categories