The Human Element: A Guide To Human Behaviour In The Shipping Industry - DVD
Author:

UK Maritime and Coastguard Agency, Dik Gregory, Paul Shanahan

Publisher:

TSO (The Stationery Office)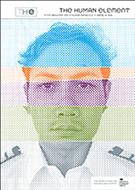 Add to Basket
Human behaviour lies at the centre of both the profits and the losses of the maritime industry, it is therefore crucial that everyone involved in shipping has an understanding of this; A Guide To Human Behaviour In The Shipping Industry DVD is the essential training resource aimed at improving this understanding.
Aimed at everyone in the shipping industry, this DVD which has been approved by the Maritime & Coastguard Agency (MCA), offers a unique insight into the role of human behaviour in safety at sea. It explains the fundamental aspects of human behaviour, which together constitute what the commercial maritime sector calls 'the human element'.
The DVD takes the concepts of the book and develops them, building on the key insights and principles, making them easy for the seafarer and management alike to put to practical use. The DVD is presented in a modular fashion and includes detailed facilitators' notes, designed to promote thought and discussion amongst viewers between each of the modules. The notes are straightforward to use and greatly assist participants in engaging with the content of the film.
The DVD clearly shows that managing the human element must take place simultaneously at all levels of the industry. Analysis of continuing shipping disasters has increasingly implicated the human element. The loss of life, the impact on company profits and credibility, and the vast environmental damage that can result from the loss of even a single vessel remain clear. The Guide offers insight, explanation and advice to help manage the human element more effectively, more safely and more profitably.
The DVD also includes the Facilitator's Training Book, a 32 page booklet designed to make the content of the film more accessible.

If you're interested in this you might also be interested in...

Show all Subjects & Categories