Aerospace series - Weldability and Brazeability of Materials in Aerospace Constructions - Welding and Brazing of Homogeneous Assemblies of High Alloyed Steels
BS EN 4632-004:2012
Author:

British Standards Institution (BSI)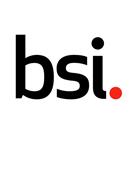 Add to Basket
BSI British Standards' welding standards cover specifications, procedures and tests for use by welders, quality controllers and manufacturers.
To provide a well-defined basis for planning welding operations and to ensure a system for quality control during welding, it is important that organizations issue the relevant welding procedure specifications, and ensure that welders are qualified and appropriately trained and tested to do the work safely and precisely.
BSI publishes standards, guidelines and specifications to help companies meet welding requirements. These publications cover a wide range of welding disciplines and areas including welder qualification and procedures, welding equipment, consumables and much more.
Find similar publications here: