BS 7799-2:2005 (ISO/IEC 27001:2005) Information Technology - Security Techniques - Information Security Management Systems - Requirements
Author:

British Standards Institute (BSI)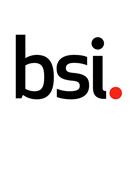 Add to Basket
'BS 7799-2:2005 (ISO/IEC 27001:2005) Information Technology - Security Techniques - Information Security Management Systems - Requirements' focuses on the management of information security throughout an organisation. Although most of the controls, will sit within an IT department or IT organisation, in practice, implementation should continue to focus on the risk to business information as a whole.
The main revision to the standard is that it is now international, and in addition to international recognition and acceptance of the British standard, organisations can develop and implement a global framework for managing the security of their information.
This is the only international standard whereby organisations can receive an independent assessment of their information security management system (ISMS).