The Future of CDC
HC 607, Fifth Report of Session 2010-11 - Volume I: Report, Together with Formal Minutes, Oral and Written Evidence
Author:

House of Commons - International Development Committee

Publisher:

TSO (The Stationery Office)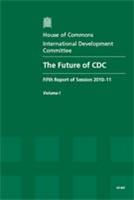 Add to Basket
'The future of CDC (HC 607)' reports on the International Development Committee findings that the Government development fund - CDC - is not doing enough to alleviate poverty, does not focus on the sectors most in need and is paying its bosses too much.
CDC, created in 1948 and formerly known as the Commonwealth Development Corporation, has operated since 2004 as a 'fund of funds' manager that invests in developing countries with the aim of promoting growth. It is owned by the UK's Department for International Development (DFID). However, over half of CDC's portfolio is in four 'middle-income' countries - India, China, South Africa and Nigeria. It should be working in poorer countries and with poor people such as farmers and small business owners and accept lower returns.
The report suggests a radical solution by splitting CDC into two parts:
"The 'fund of funds' model is profit-making and leverages much extra finance and should be retained (suggested name 'CD Funds'). Some of the profits from this could fund a second arm;

'CDC Frontier' would have a specific mandate to reduce poverty, and invest in pro-poor sectors including agriculture and infrastructure.
There should also be greater oversight of CDC by DFID, so that there is greater alignment of poverty alleviation aims. Current salaries are excessive at CDC, and quality staff could be attracted for far lower salaries. The Committee wants HM Treasury to look into the use of tax havens, and for CDC to adopt best practice on tax.

Find similar publications here:

Show all Subjects & Categories