Essence of Care 2010
Benchmarks for Personal Hygiene
Author:

Department of Health

Publisher:

TSO (The Stationery Office)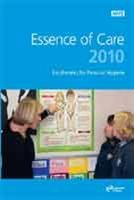 Add to Basket
'Essence of Care' was first introduced in 2001, designed to support and address the fundamentals of care which are still at the heart of its 12 benchmarks. 'Essence of Care' is ideal for frontline staff in health and social care settings.
For the purpose of these benchmarks personal hygiene care is defined as: the physical act of cleansing the body to ensure that the hair, nails, ears, eyes, nose and skin are maintained in an optimum condition. It also includes mouth hygiene which is the effective removal of plaque and debris to ensure the structures and tissues of the mouth are kept in healthy conditions. In addition, personal hygiene includes ensuring the appropriate length of nails and hair.
'Essence of Care 2010 - Benchmarks for Personal Hygiene' provides best practice guidance to ensure personal hygiene needs and preferences are met according to the individual and clinical needs. It covers how to make certain that people (including babies, children, young people under the age of 18 years and adults) are assessed to identify the advice and/or care required to maintain and promote personal hygiene.
This title must be read in conjunction with 'How to Use Essence of Care 2010' (please see below). It should also be noted that all the benchmarks are interrelated.
'Essence of Care 2010 - Benchmarks for the Fundamental Aspects of Care' which contains all 12 benchmarks and 'How to Use Essence of Care 2010' is also available to purchase (please see below).
Key content:
Assessment

Planning, implementation, evaluation and revision of care

Toiletries

Assistance

Knowledge and skills.
Related titles:
Find similar publications here:

Show all Subjects & Categories