The National Offender Management Information System
HC 292, Report by the Comptroller and Auditor General, Session 2008-2009
Author:

National Audit Office (NAO)

Publisher:

TSO (The Stationery Office)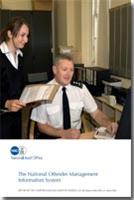 Add to Basket
The National Offender Management Service (NOMS) initiative - begun in 2004 - to build a single offender management IT system for the prison and probation services has not delivered value for money. The project had been hampered by poor management leading to a three-year delay, a doubling in project costs, and reductions in scope and benefits. More recently, the National Offender Management Service has made progress in getting the project back on track.
The core aim of the original project of a single shared database of offenders will not be met, though the number of databases used has been reduced from 220 to three. The project was to be introduced by January 2008 and had an approved lifetime cost of £234 million to 2020. By July 2007, £155 million had been spent on the project, it was two years behind schedule, and estimated lifetime project costs had risen to £690 million.
The project was halted while options to get the budget under control were sought. The causes of the delays and cost overruns were:
inadequate management oversight;

the technical complexity of the project was significantly underestimated; and

budget monitoring was absent and change control weak.
In addition, the main supplier contracts were designed in such a way that sufficient pressure could not be brought to bear on suppliers to deliver to time and cost. In January 2008, NOMS began work on a rescoped programme with an estimated lifetime cost of £513 million and a delivery date of March 2011.
Find similar publications here: