EBRD
European Bank for Reconstruction and Development (EBRD)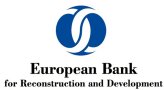 Established in 1991, the European Bank for Reconstruction and Development (EBRD) was set up to support the development of market economies in central and eastern Europe and the Commonwealth of Independent States (CIS).
The EBRD supports the economies of its 27 countries of operations by promoting competition, privatisation and entrepreneurship. Taking into account the particular needs of countries at different stages of transition, the Bank focuses on strengthening the financial sector, developing infrastructure and supporting industry and commerce.
The Transition Report Online, www.transitionreport.co.uk, offers users the ability to search editions of the Transition Report dating back to 1999 on a subscription basis and will also include any statistical updates issued through the year. The reports have been broken down by chapter, each with a fully searchable summary.
The Transition Reports offer an in-depth analysis of economic progress in 29 countries from central Europe to central Asia, including, for the first time, Mongolia. Drawing on the EBRD's experience as one of the largest investors in the transition region, the Reports provide comprehensive analysis of the transition from central planning to market economies.
Please note that new and renewed subscriptions are no longer available. Please contact pubsdesk@ebrd.com for further information.
Key EBRD Titles
For further information on these titles, select the relevant publication. To add them to your shopping basket select the 'Buy Now' button.
For earlier Transition Report Publications use the quick or advanced search above.