Regulation of Investigatory Powers Act 2000
Author:

Home Office

Publisher:

TSO (The Stationery Office)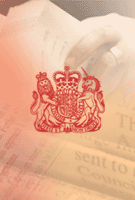 Add to Basket
This Act makes provision on interception of communications and acquisition and disclosure of communications data, surveillance and covert human intelligence sources and the provision of Commissioners and a tribunal with functions and jurisdiction. The Act includes chapters on entries on property and interferences with wireless telegraphy and the carrying out of the functions by the Security Service, Secret Intelligence Service and the Government Communications Headquarters.
Content
The Regulation of Investigatory Powers Act covers five parts:
Interception

The Act states that it will be an offence for a person to intentionally and without lawful authority intercept communication by a public postal service or telecommunications system.

Surveillance and Covert Human Intelligence Sources

This part of the Act relates to the conduct of surveillance, intrusive surveillance and the conduct and use of covert human intelligence sources.

Investigation of Electronic Data Protected by Encryption etc.

The Act details power to require disclosure, contributions to cost, offences and safeguards.

Scrutiny of Investigatory Powers and Codes of Practice

This section details the appointment and role of an Interception of Communications Commissioner, the set up of a tribunal to exercise jurisdiction and codes of practice.

Miscellaneous and Supplemental

The final part includes wireless telegraphy, the Intelligence Service Act 1994 and the Police Act 1997.
Find similar publications here: