Highways England
Show me:
Inspection Manual for Highway Structures
Volume 1: Reference Manual
Author:

The Highways Agency

Publisher:

TSO (The Stationery Office)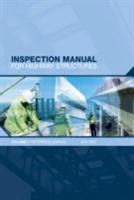 Add to Basket
Inspection is a fundamental part of the management of highway structures. It helps to ensure that the inspection regime provides timely, accurate and appropriately detailed information on asset condition and performance. The overall purpose of inspection, testing and monitoring is to check that highway structures are safe for use and fit for purpose and to provide the data required to support effective maintenance management and planning.
'Inspection Manual for Highway Structures' is comprised of two complementary volumes, intended to assist organisations in appreciating the wide range of issues involved in the inspection process, and enable them to set up practices which deliver safe, compliant, consistent, and high quality inspections. Volume 1 covers all aspects of highway structures inspection that both inspectors and engineers should be aware of, while Volume 2 (ISBN 0115527982, available below) is intended as a quick reference for inspectors on site.
The Highways Agency is an executive agency of the Department for Transport (DfT), and is responsible for operating, maintaining and improving the strategic road network in England on behalf of the Secretary of State for Transport.
This publication supersedes 'Bridge Inspection Guide' (ISBN 0115506381).
Find similar publications here: